December 4, 2021 – ECD Dance and Evening Concert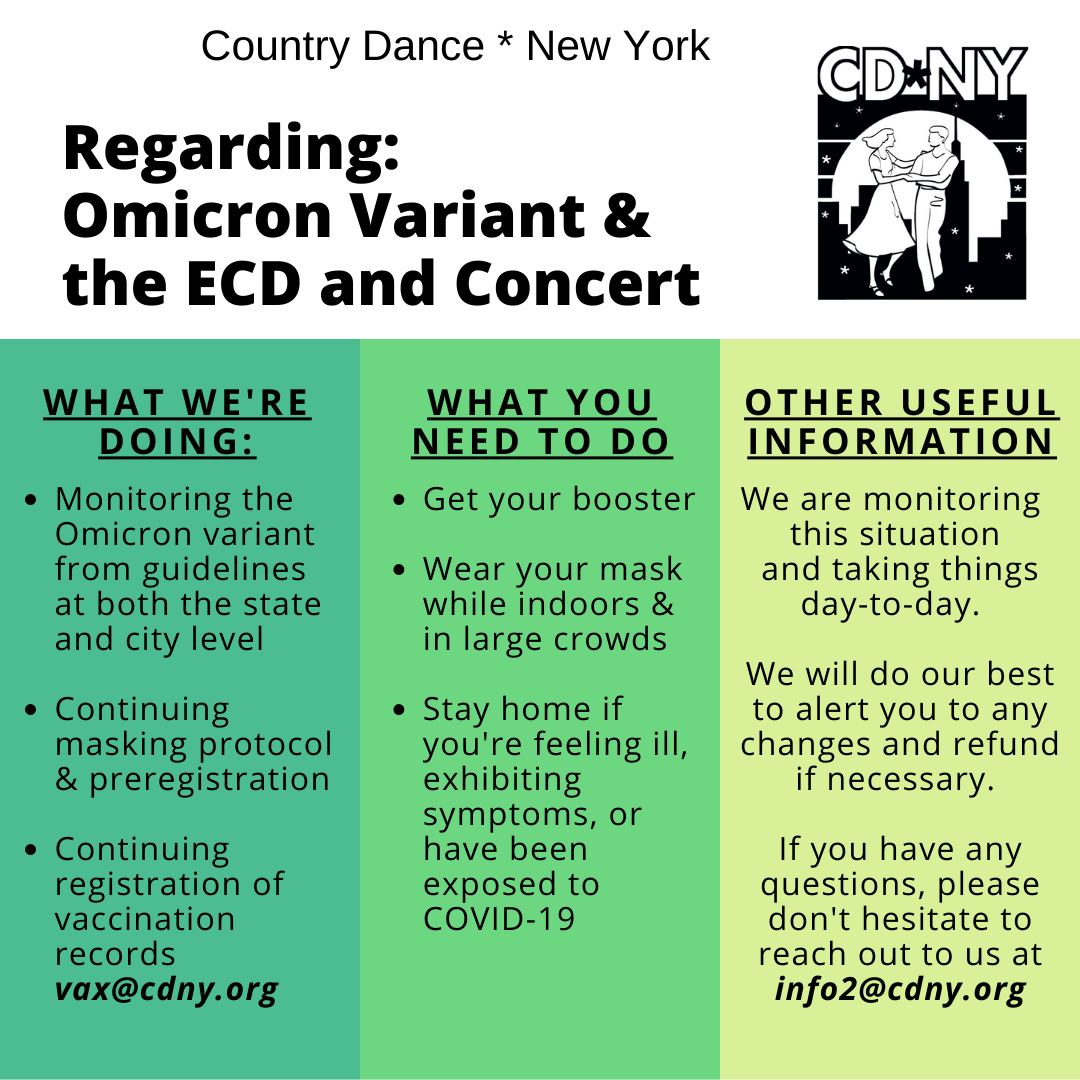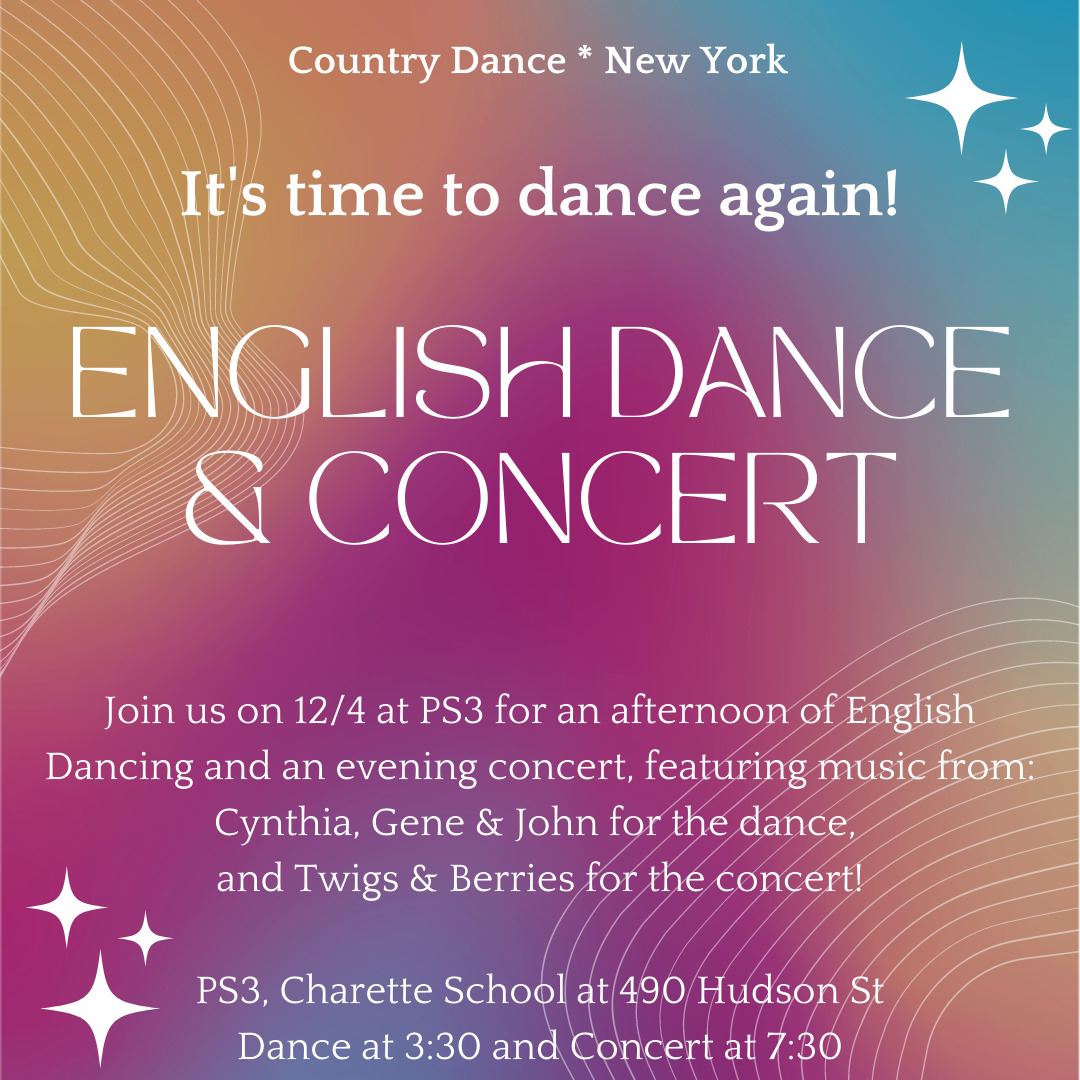 CD*NY is excited to announce two in-person events on Saturday, December 4:
3:30 – 6:00. MC Margaret Bary and a Cavalcade of Callers lead English country dancing to live music by Cynthia Shaw on piano, Gene Murrow on recorder and concertina, and John Austin on bass. *Advance registration is required.*
7:30 – 8:45. In-person concert by the band Twigs and Berries, a high-energy trio fusing traditional tunes and modern instrumentation, with Matthew Christian on fiddle, Andrew Forbes on bagpipes, and Colin Forhan on guitar. Attend this event either in person or online.
Make it a double-header (and save $5) when you join us for both events at PS3! This is a large, airy indoor space with easy outdoor access at 490 Hudson Street, New York, NY.
Admission rates for each event (sliding scale)
CDNY members:     $15 – $20
Non-members:    $20 – $25
**Reminder** . . . CD*NY memberships expired August 31. Renew your membership online here!
Attendance requirements (both events)
Proof of vaccination must be submitted in advance of in-person attendance. You must submit proof of vaccination in advance by emailing your Excelsior pass or a picture of your vaccination card to: vax@cdny.org.
Everyone must wear a mask that covers your nose and mouth inside at all times, including while dancing.
Pre-registration requirement (ECD only)
Attendance to the afternoon English country dance is by advance registration only; walk-ins will not be admitted. To register:
Submit your registration request and sign the release of liability waiver by December 2 through this form.
Receive a separate email confirming that you are registered.
Priority will be given to CD*NY members. Participants should know basic ECD figures, as there will be no beginner orientation. Questions about ECD registration? Send us an email at englishprogram@cdny.org.
Attending online (concert only)
Your online admission fee helps cover our production costs and compensate our wonderful talent! Here's how to purchase:
Technical issues with your online admission? Send us an email at americanprogram@cdny.org.