Join the Band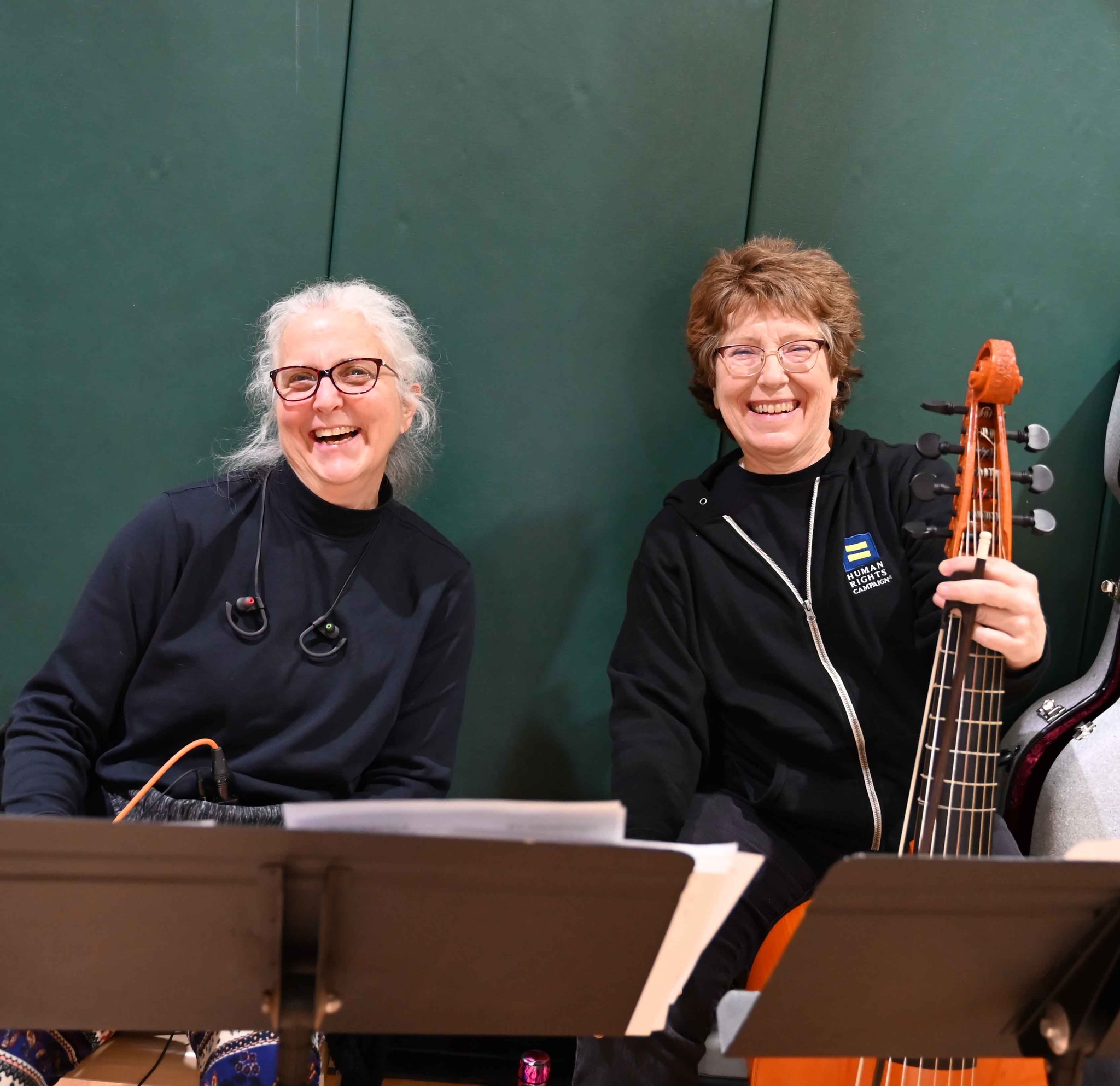 CD*NY has two volunteer bands — one for contra and one for English dance. The bands play a couple of times a year for their respective dances.  This is a terrific way to do something for CD*NY, improve your musical chops, and have fun making music.
Contrapolitans
If you are interested in joining the Contrapolitans, call Jonathan Brandt at 212-721-9230, or email him at brandtjl1@gmail.com.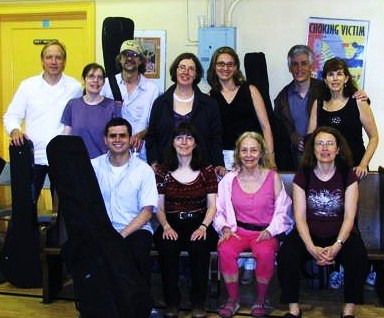 The Contrapolitans (2009)
Anglopolitans
A Message from Christina Conroy, Anglopolitan Organizer:
Hello, passionate musicians. I look forward to organizing Anglopolitan rehearsals come September and would be delighted to have you as part of our ensemble. We are a combination of highly skilled and relatively new musicians who love English Country dance tunes. Long-time players and newbies playing any acoustic instrument are welcome to join.
Although the three paid musicians who play weekly on Tuesdays get their list of dances in advance, they improvise their arrangements on the spot. By contrast, we Anglopolitans, sometimes numbering a dozen, rehearse several times with set arrangements before playing an evening dance. Melodic instrument players must be able to read music but have time to practice tough tunes between rehearsals. Harmonic instruments can play along by only reading chord symbols. 
Rehearsals are in Manhattan. Most recently, we met in my apartment in Greenwich Village or another player's apartment on the upper west side. Stay tuned for our rehearsal schedule and the date of our gig at CDNY In the meantime, please email me if you plan to join us or have questions at cconroynyc@gmail.com.
Cheers!
Christina Conroy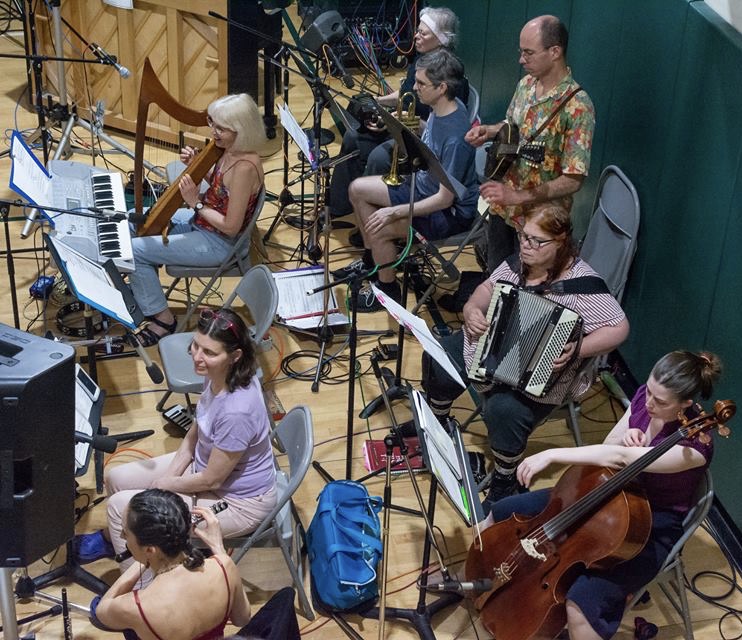 The Anglopolitans (2019)